The Fairlady Z Version NISMO Type 380RS-Competition is a production race-exclusive car that is representative of the Super-Taikyu Series, and is being targeted for sale to race entrants (built-to-order; direct sales by NISMO).
Main change from Fairlady Z Version NISMO Type 380RS-Competition competing in the 2007 Super Taikyu Series took the championship is rear wing shape and roll cage shape. and attach catalyst to regulation of '08 super durability series . Other specifications is based on a 07'model. The summary is as follows.
The 3.8-liter racing engine in the 380RS-C develops maximum power of more than 294Kw (400PS), and maximum torque of 421N•m (43.0 kg-m). The engine is controlled by a special MOTEC ECM. In addition, it is equipped with a six-speed cross-transmission, reinforced clutch, mechanical L.S.D., Brembo 6-piston calipers and 380mm brake rotors. To reduce weight, the doors and hoods are carbon fiber and door and back windows are polycarbonate. The 380RS-C comes equipped with roll cage, bucket seats, safety harness, fire extinguisher, cutoff switch, a 95-liter safety gas tank and other safety features—the car has the specifications so that it can be racing immediately after purchase.

The complete car with detune of a racing engine of the deployment in 380RS-C for streets, Fairlady Z Version NISMO 380RS exclusive site is here.

Two 380RS-C cars are racing in the 2008 Super Taikyu Series (ST class 1): the #1 Endless Advan Z of the Endless Sports team, and the #10 Cenote ADVAN Z from the TEAM TETSUYA , competing against the Porsche 911T and BMWZ4 Coupe.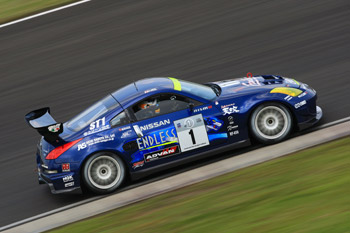 #1ENDLESS ADVAN Z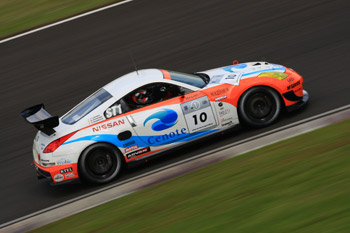 #10 Cenote ADVAN Z